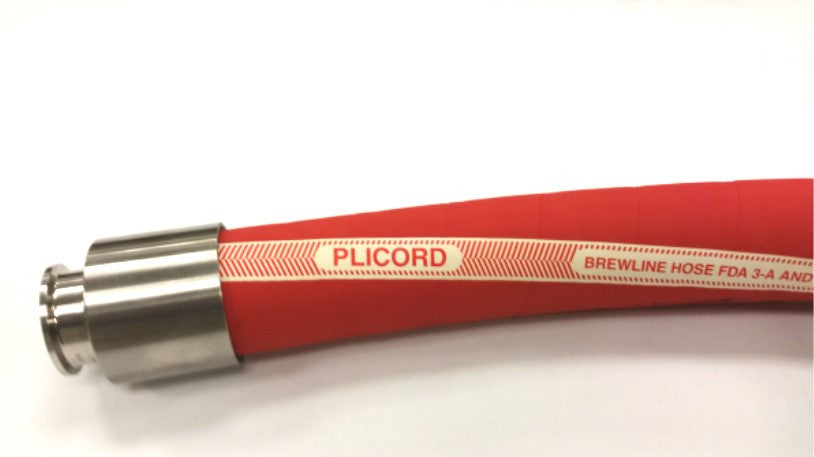 Continental Plicord Brewline Assemblies with Crimped Sanitary Tri-Clamp Ends
Application: A quality discharge hose designed specifically for the highly demanding service of transferring non-oily liquid products in wineries and breweries. 
Tube: White Chlorobutyl rubber (FDA/USDA compliant and conforms to 3-A Sanitary Standard 18-03). 
Cover: Red EPDM with a white spiral stripe (wrapped impression).
Reinforcement: Spiral-plied synthetic fabric, 4 plies to 1-1/2" ID, 6 piles over 1-1/2" ID.
Temperature Range: -40°F to 220°F (-40°C to 104°C). 
Working Pressure: 250 PSI through 3" ID. 
Stock Sizes: 3/4", 1", 1-1/2", 2" and 3". Contact Amazon Hose for additional sizes and availability. 
Couplings: Contact Amazon Hose for a complete line of fitting options.