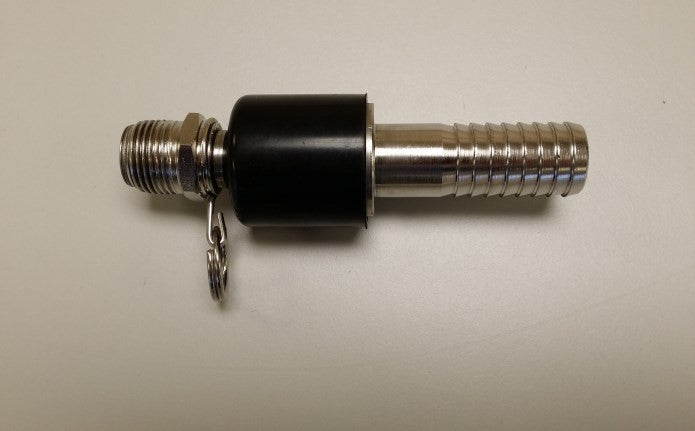 SuperKlean Nozzle Adapters - Ball Type Swivel 8-B Series
SuperKlean's new ball type swivel adapters are designed with a 2" long hose barb for a safer and more secure installation. In addition, lock O-rings replace the traditional C-ring. The built-in lever lock ring minimizes hand fatigue. The 360° swivel adapters prevent hose kinking as well as being ergonomically designed to provide a stress free environment by its ability to rotate with hand movements when dragging hose during normal spray.
All shanks are Stainless Steel with brass swivel nut.  
Contact Amazon Hose for proper fitting recommendation.