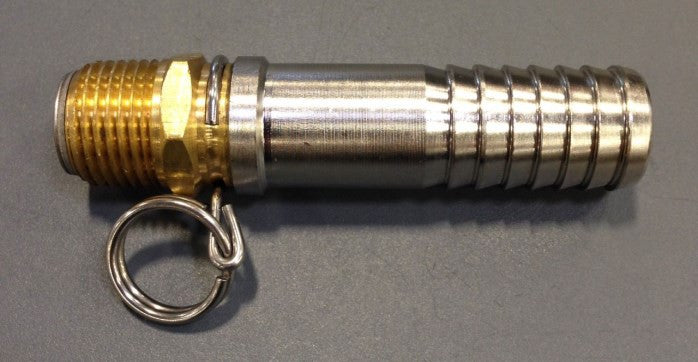 SuperKlean Swivel Adapters - Standard Swivel Adapters 8 Series
SuperKlean's swivel adapters are designed with a 2" long hose barb for a safer and more secure installation. The lock O-rings replaced the traditional C-ring. The built-in lever lock ring minimizes hand fatigue. The 360° swivel adapters prevent hose kinking.
All shanks are Stainless Steel with brass swivel nut.  
Contact Amazon Hose for proper fitting recommendation.